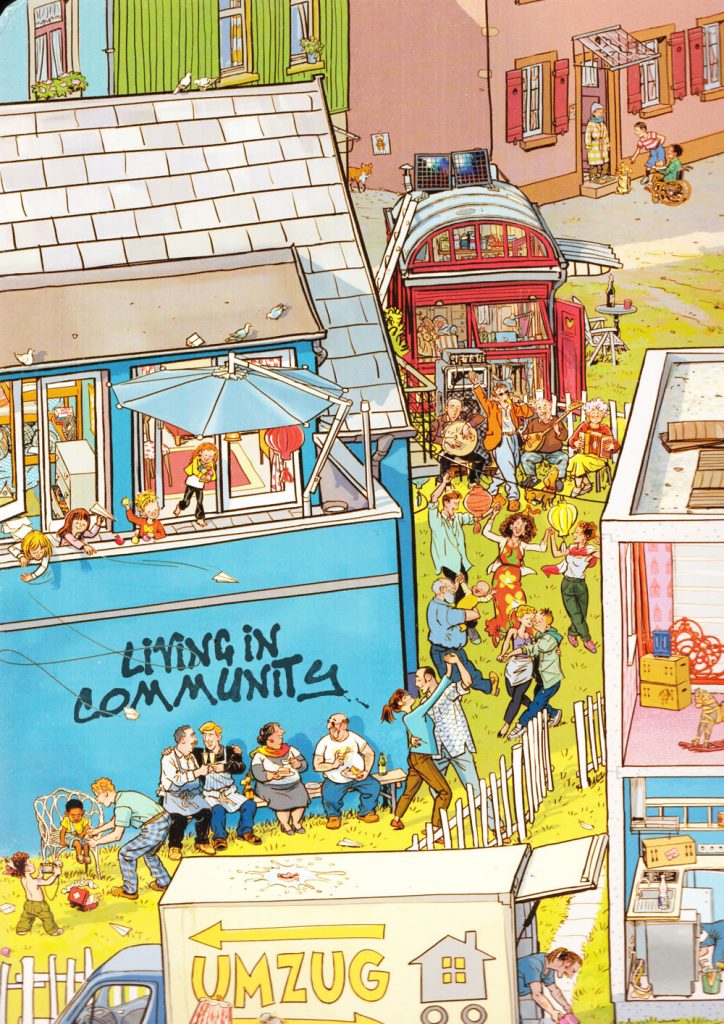 eurotopia is the name of a directory of intentional communities, communes, co-housing-projects and ecovillages in Europe. eurotopia is a printed book that can be bought from us or from any other bookstore. It has been compiled every three to five years since 1997 (see also FAQ). The current edition is available in English and German.
eurotopia is also this website, which deals with intentional communities and their relationship to the rest of the world. Find our definition of intentional communities here.
eurotopia has its origins in Germany: It is being compiled in/by members of Sieben Linden Ecovillage. Many volunteers helped to research communities and to put together the book.