The eurotopia Directory has been published one and a half years ago – time for some research for corrections. I have just contacted all communities presented in the book and while there's lot of replies like
It's okay, main data are unchanged.Thank you for your work and our best wishes.

(actual quote)
there's also lot's of little changes in phone numbers or website addresses.
I have added an update symbol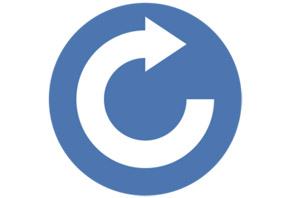 above for a new list of corrections to replace the outdated and complicated feature we had in place before.
In the next weeks, I will paste all the answers of the communities with changes in their data into this list, so unfortunately it will grow quite long – while we still have plenty of English books to sell.
One question pops up
(see below), and
One witty solution comes to mind.
Solution first: I will post some life hack to show you how to manually update your eurotopia Directory in a contemplative, beautiful, innovative way. Please be patient.
The question of course:
Why on earth is eurotopia still not available in some digital format???
Well, what we posted here is still valid, but a bigger problem is that we'd need a nice IT person who can help us bring the idea into life that we already have for a searchable digital portable eurotopia.
You're welcome to help us find this person!